Ty had been promising me all week that he would take care of all the things on Sunday so I could have a chill day. He did not disappoint! I couldn't help but wonder if maybe this DITL day would be our baby's birthday.




Spoiler Alert: Still Pregnant






I wake up and check my weekly pregnancy memo.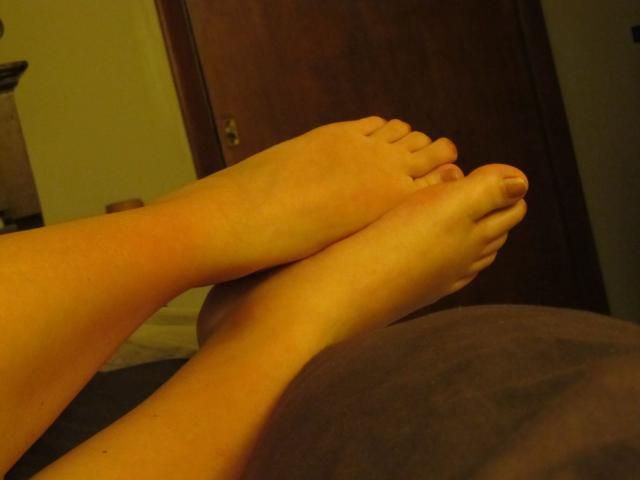 I am pleased that my ankles resemble ankles this morning!

I head downstairs to join Delilah & Ty.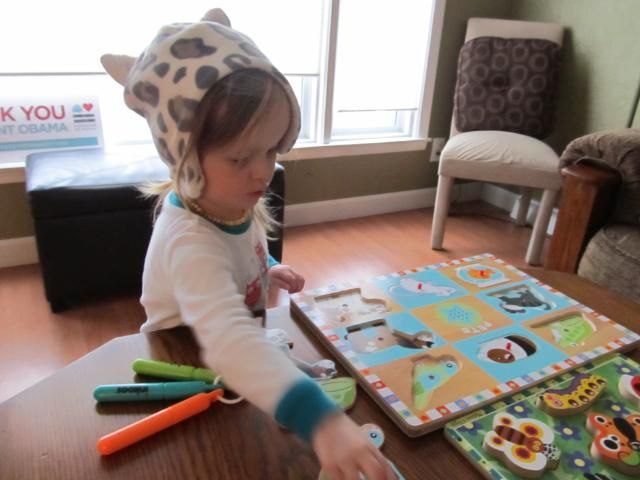 Delilah is playing with a puzzle.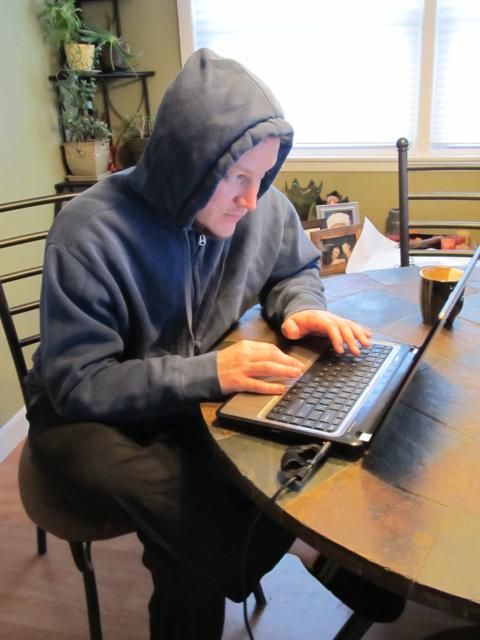 Ty is checking his work e-mail. Yes, on a Sunday.

He laments that there are no photos of everything he's already done this morning,
such as feeding the pets and sweeping the floors.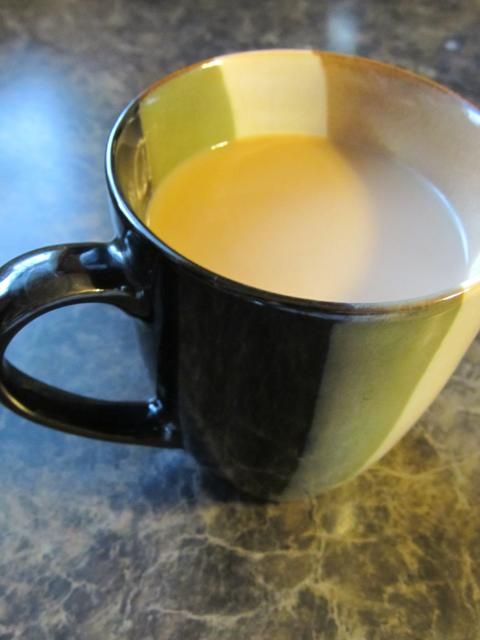 I have coffee and start breakfast.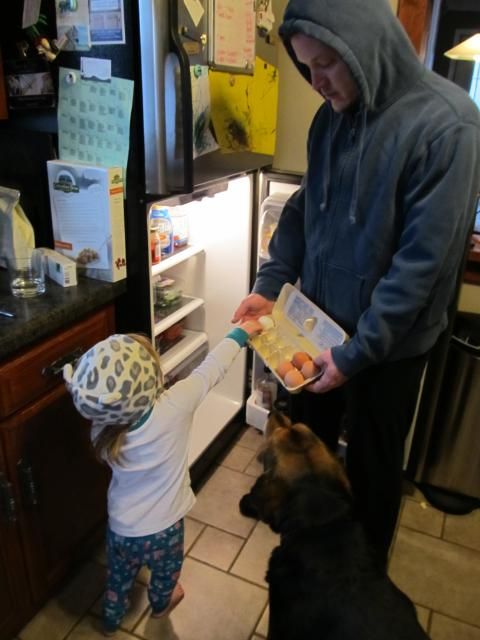 Delilah wants an egg.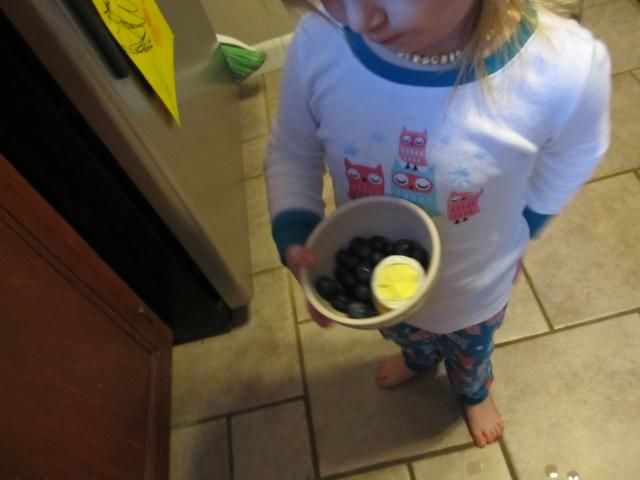 She shows off her pre-breakfast.




I throw out a bowl of fruit for everyone to graze on.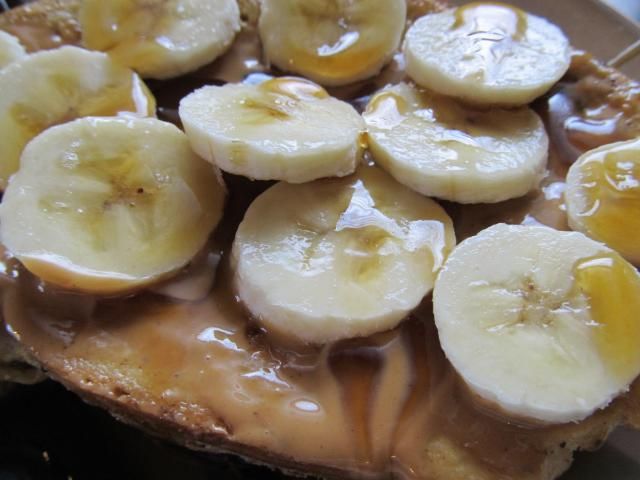 Breakfast is done!
French toast with peanut butter & bananas.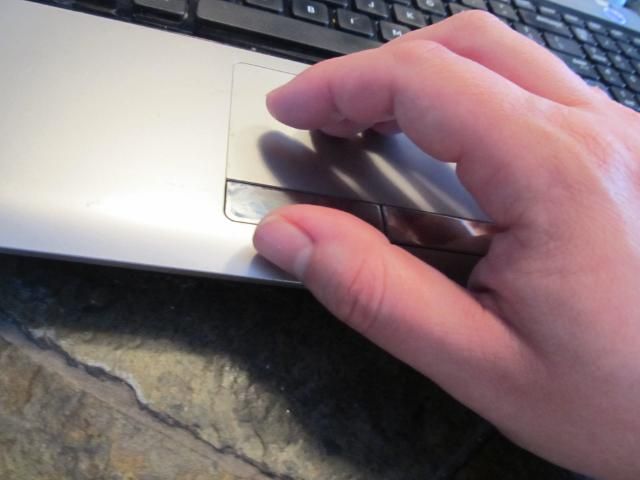 I check various internets while I eat.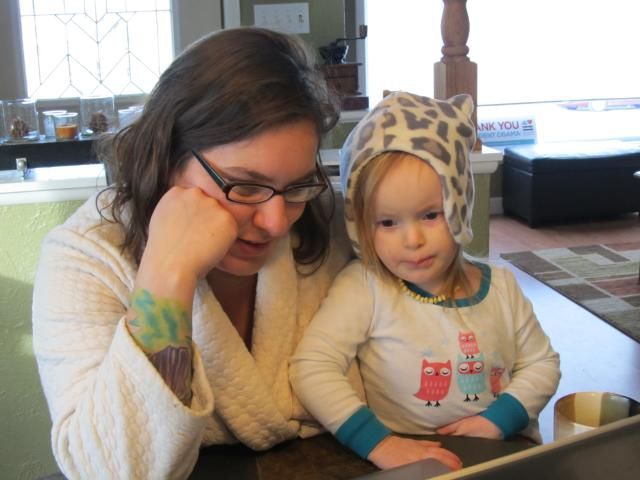 Delilah and I watch a lovely home birth slide show.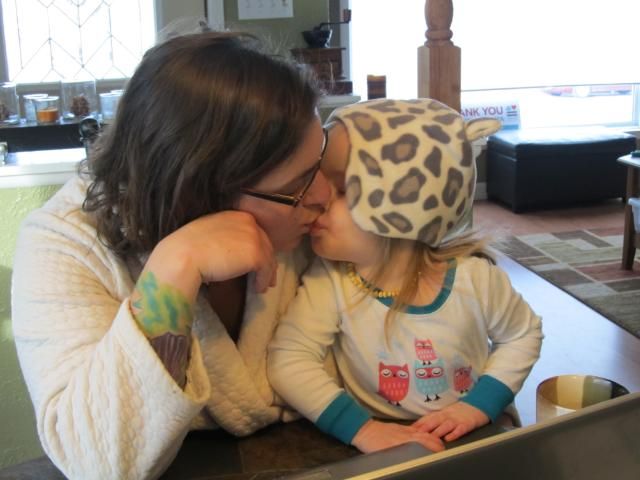 And smooch!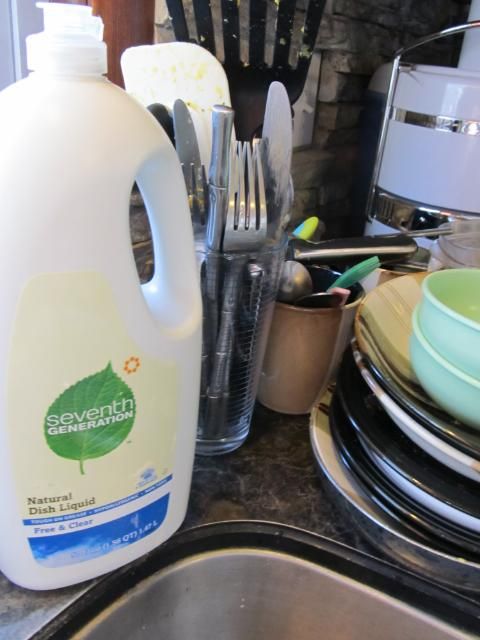 Ty heads out for groceries and I wash up the dishes.




Delilah plays with her doll.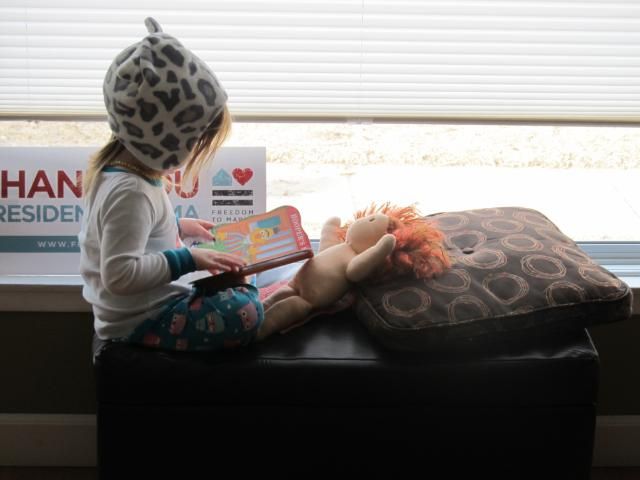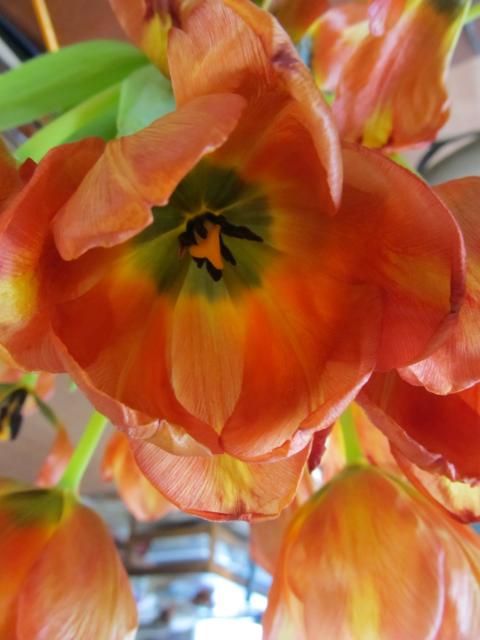 These tulips are from my Mama Blessing last weekend.
I've been telling myself Canon would be born before it was time to toss them.




I solicit company for a walk later.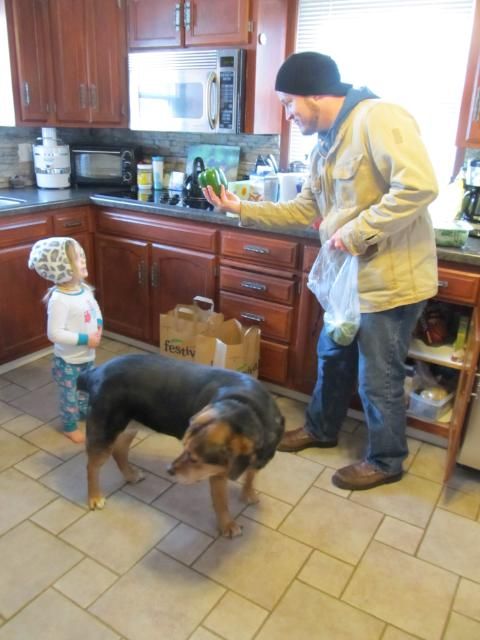 Ty gets home with the groceries.




Delilah is stoked about this pepper.




Ty gives Delilah a bath.




I make myself just presentable enough to go to the Y later.




Ty cleans the bathrooms.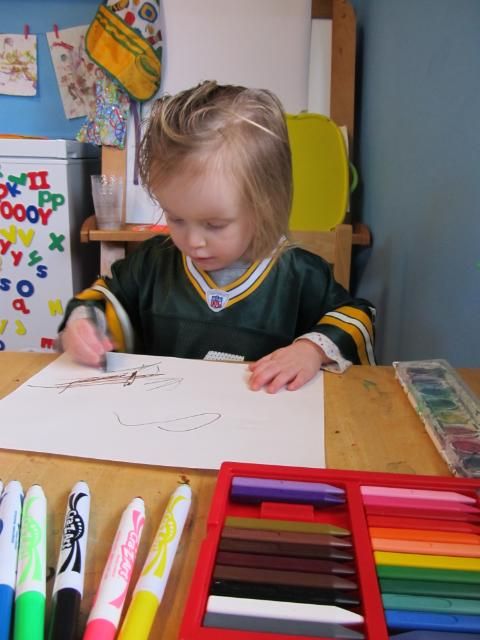 Delilah and I make art.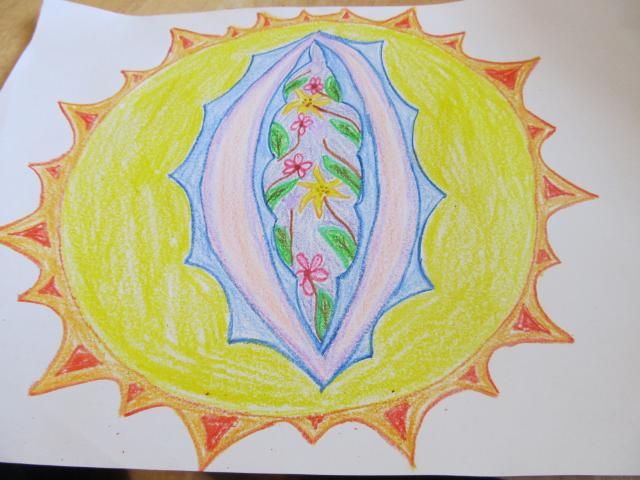 I end up making some birth art of sorts.
Note: NOT an artist.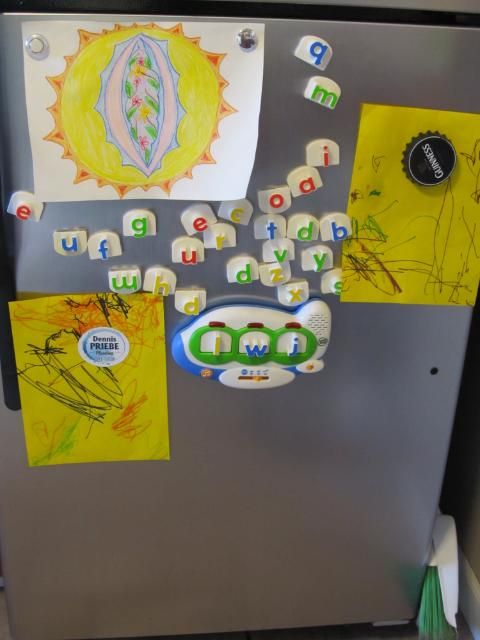 Delilah declares that it is "byooful" and marches it right to the fridge.




Lunch is a mish-mash. Pizza & veggies for Delilah, taco salad for me.
(Ty had tacos.)




The Favres head up for nap time.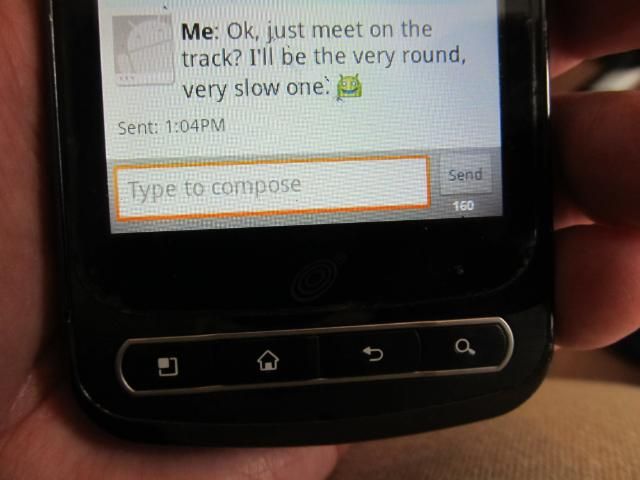 I solidify plans to walk with my mom.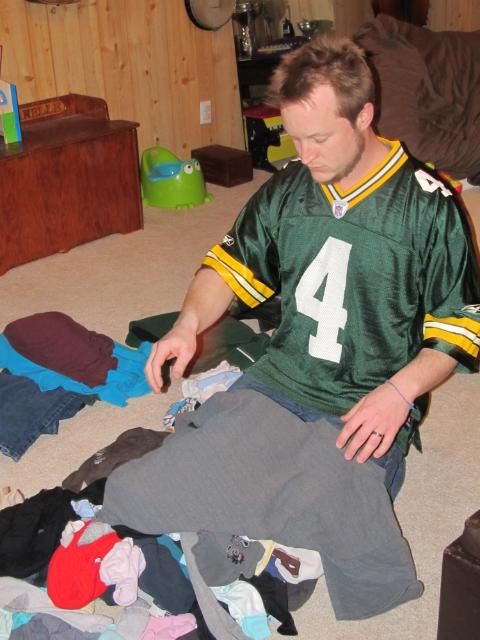 Ty settles in for his Sunday ritual: football & laundry.




I imbibe my vitamins and such.
(Prenatal vitamin, evening primrose oil, garlic, echinacea, probiotic)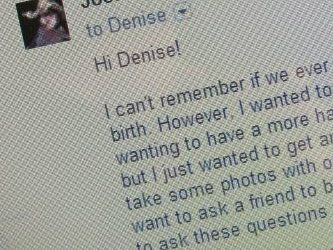 I e-mail my midwife to clarify what the apprentice midwife's role will be at our birth.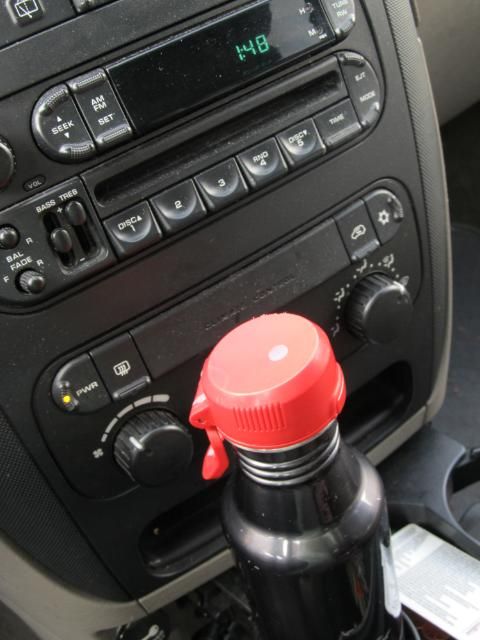 I head out to meet my mom at the Y.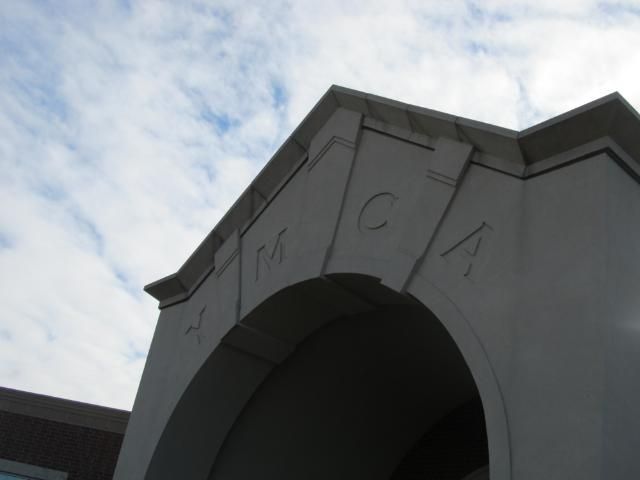 I manage a mile and a half in 40 minutes.




I have a snack when I get home:
Apple & Carrot Muffin, Apple Carrot Juice, Yogurt w/Chia seeds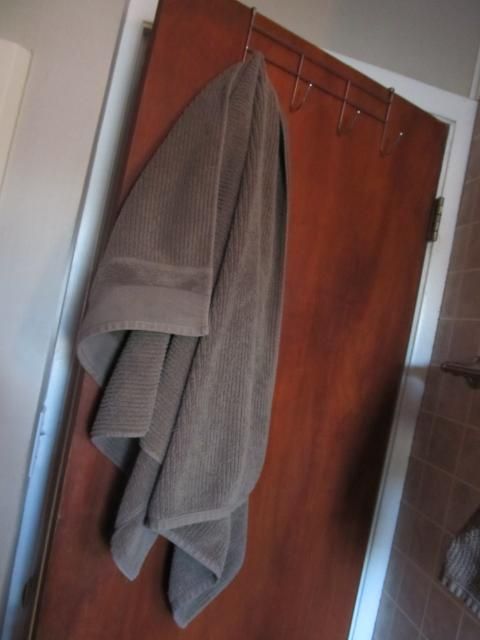 Shower time, at last.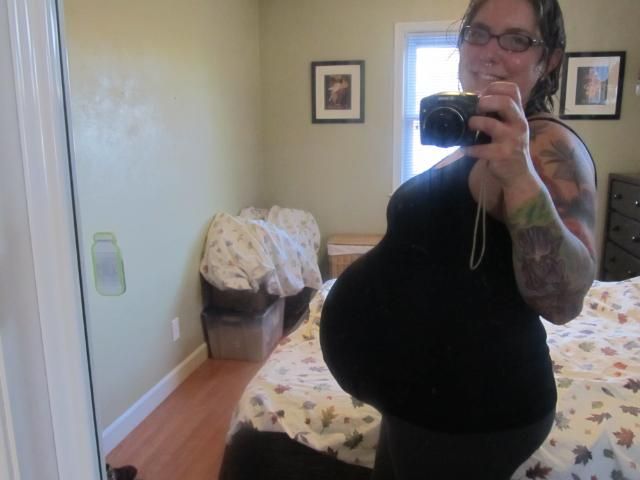 So. Very. Pregnant.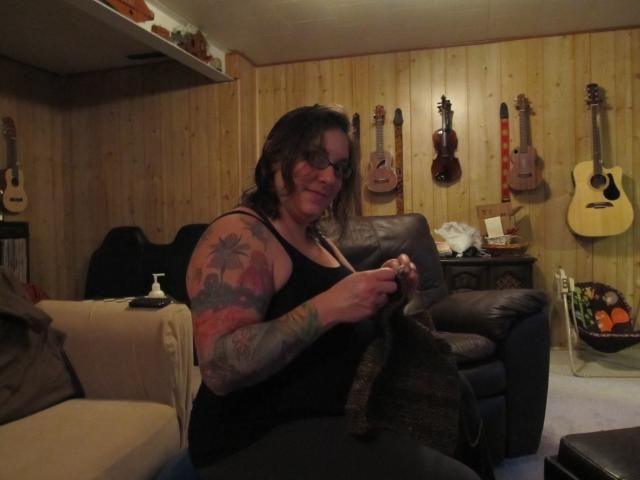 I join Ty & Delilah in the basement and work on Canon's blanket.




Ty watches football and Delilah plays with various toys.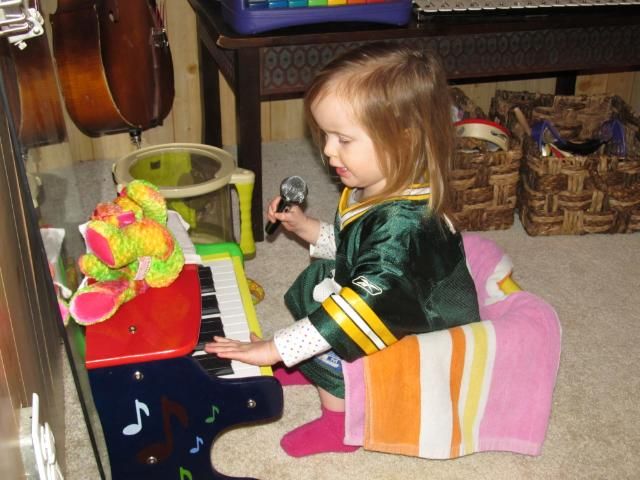 She refers to this as "puttin' on a show." :)




We play with blocks while Ty makes dinner.




Delilah checks on her brother. <3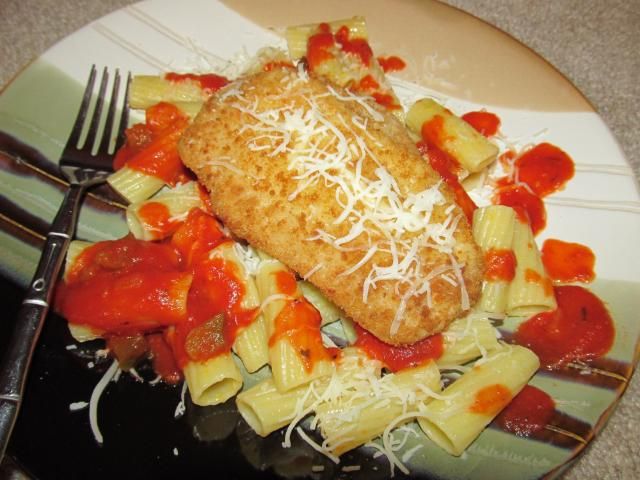 Ty brings dinner downstairs and we have a floor picnic.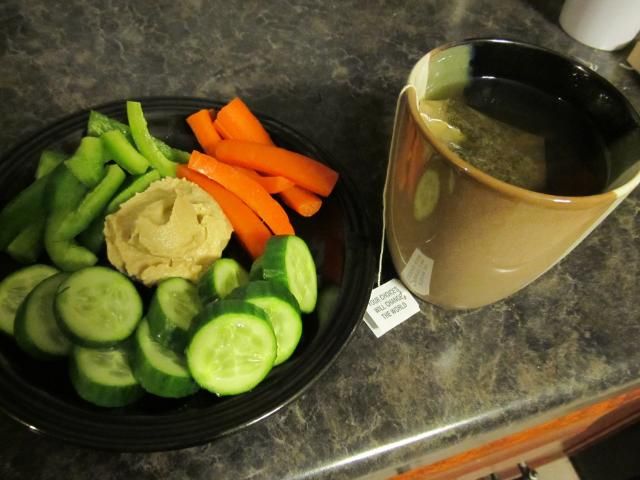 I'm feeling a lack of veggies in my day, so I make a plate of veggies and hummus with my after-dinner tea.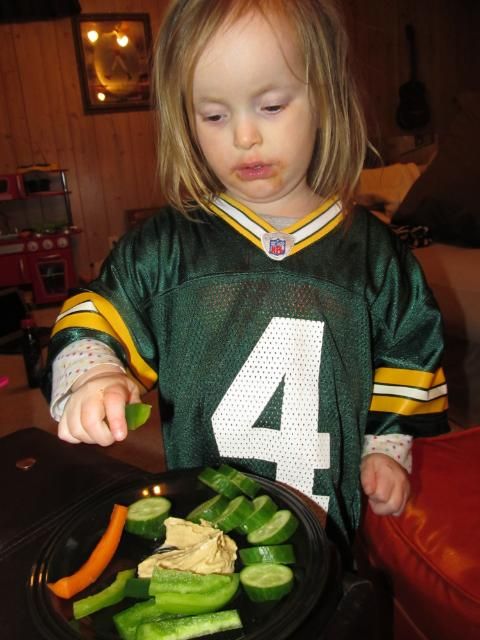 Delilah joins me in consumption of veggies.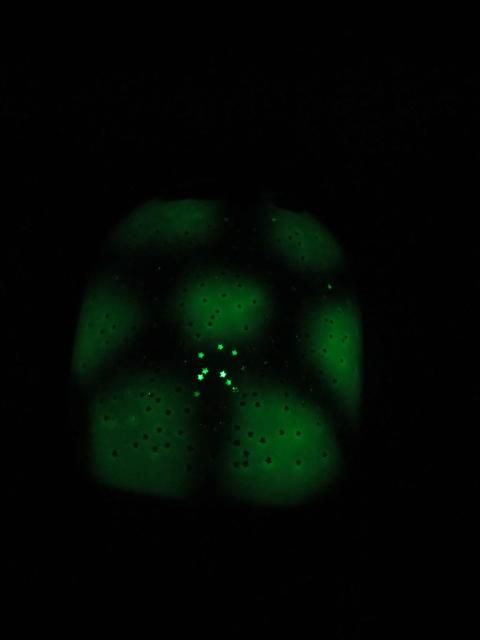 After some more lazing about, Ty gets Delilah ready for bed.
By the time I join them, lights are out and they are singing the bedtime songs.




Ty takes my weekly pregnancy photo.




I upload it on facebook and wonder how many more weekly photos there will be.




I start going through photos from the day and do various other internetting.




At last, it is time for Birth Affirmations and bed! :)