I finally managed to land myself a new job, and Friday was the last weekday of joblessness.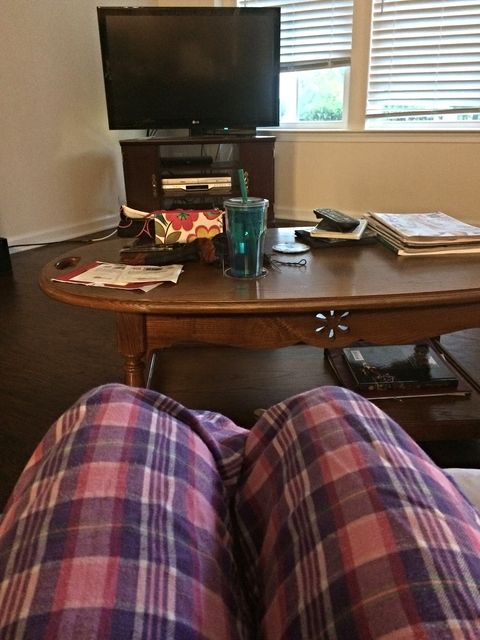 Hanging out on the couch in my pajamas first thing in the morning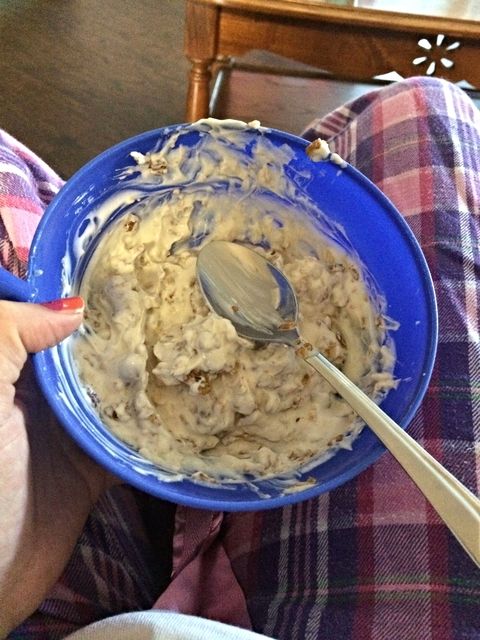 Eat breakfast while catching up on the DVR. I'm aware that this looks disgusting, but it's Greek yogurt with peanut butter and granola in it and it's delicious.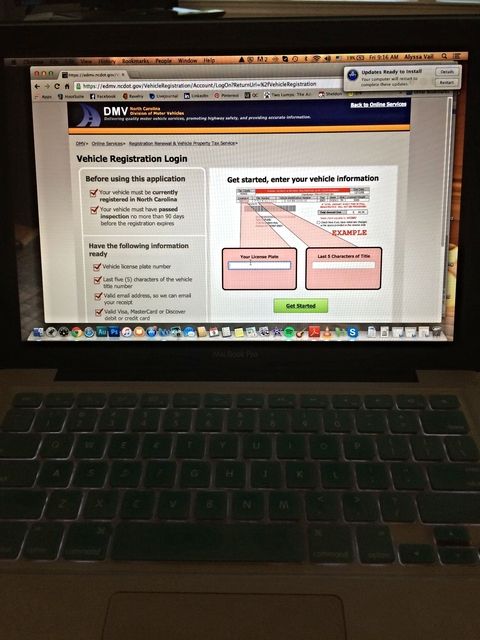 I got my car inspected earlier in the week, so I went online to renew my registration.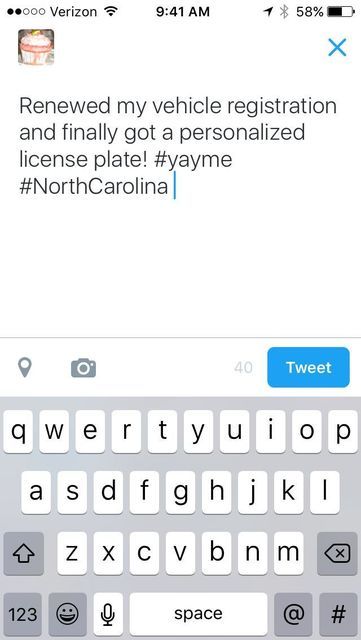 Tweeted about it because I was excited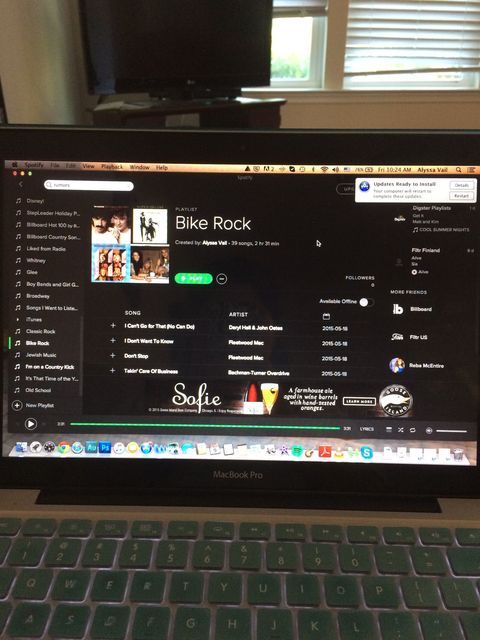 Update my Spotify bike playlist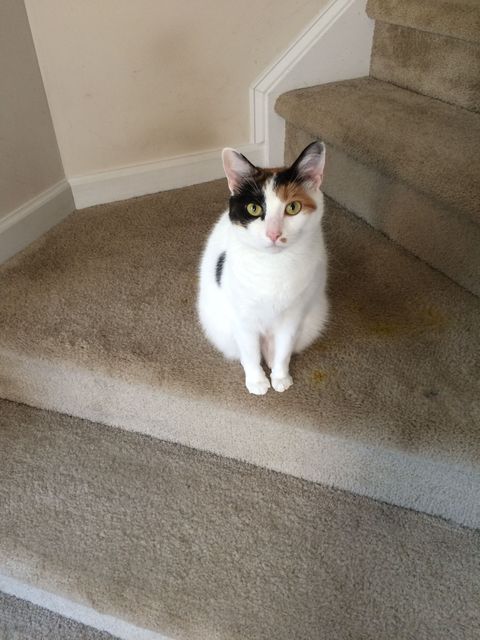 Meet up with Piper on my way upstairs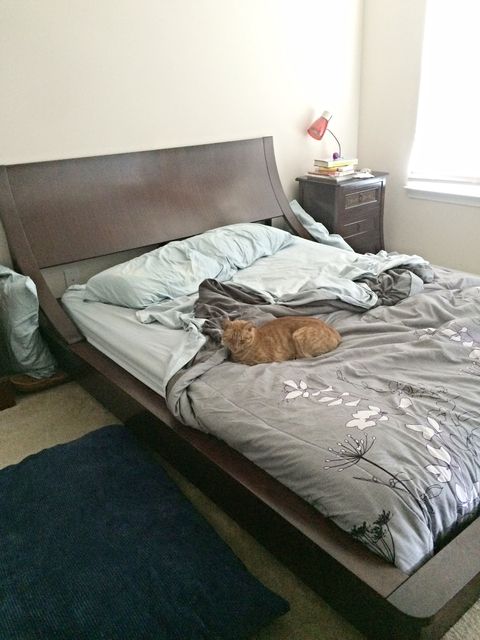 In the bedroom, I find Remy in the same place I left him when I got out of bed. I manage to make the bed without disturbing him too much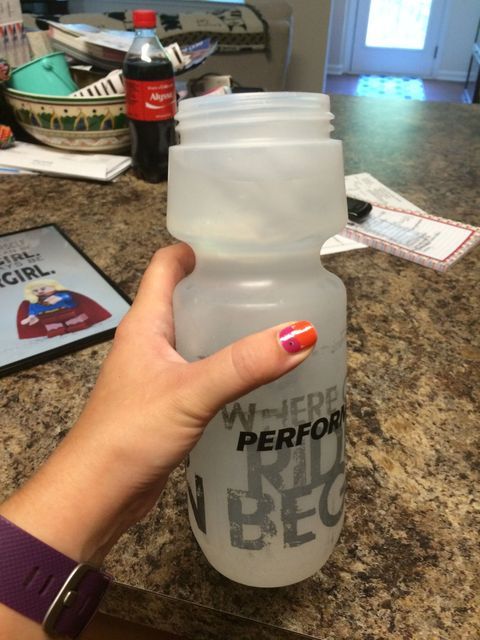 Change into biking gear and start gathering the supplies, starting with water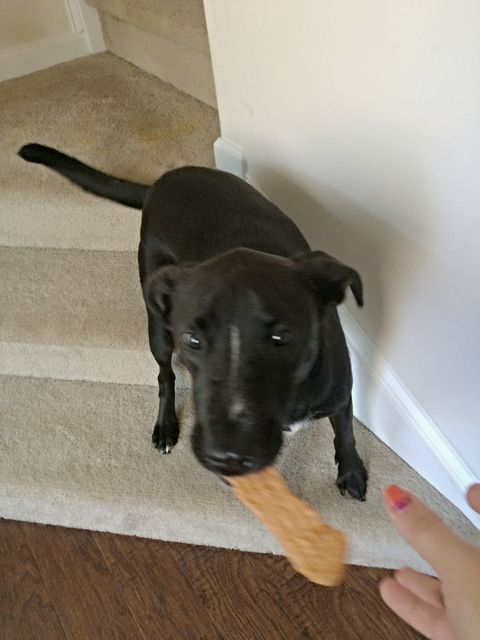 Logan gets his treat when I leave the house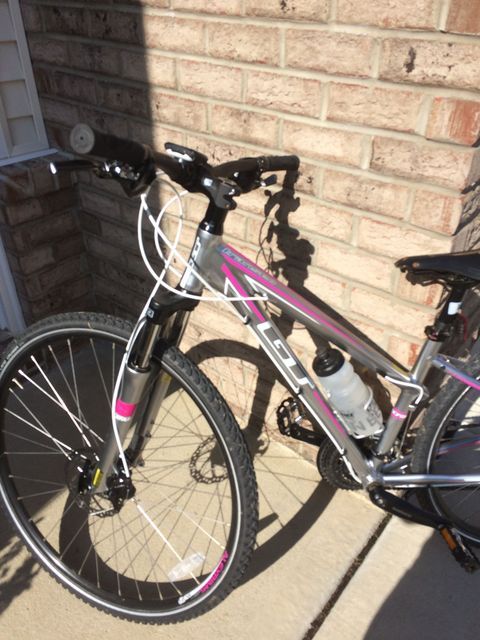 Bike!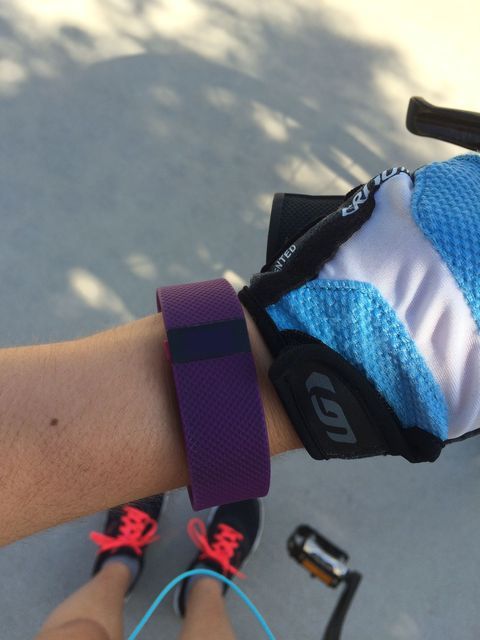 Start up the Fitbit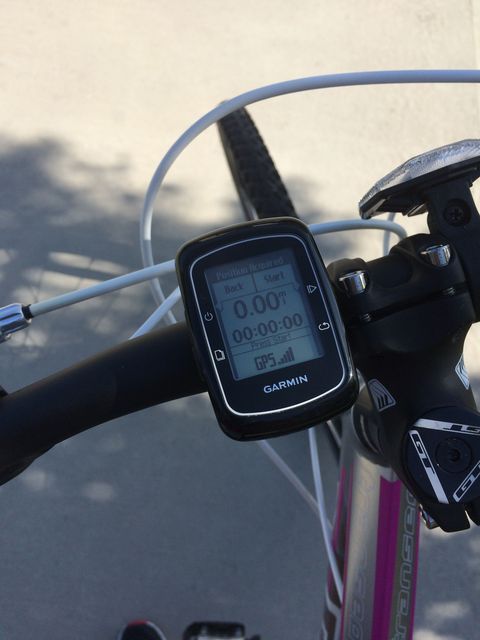 Then my little GPS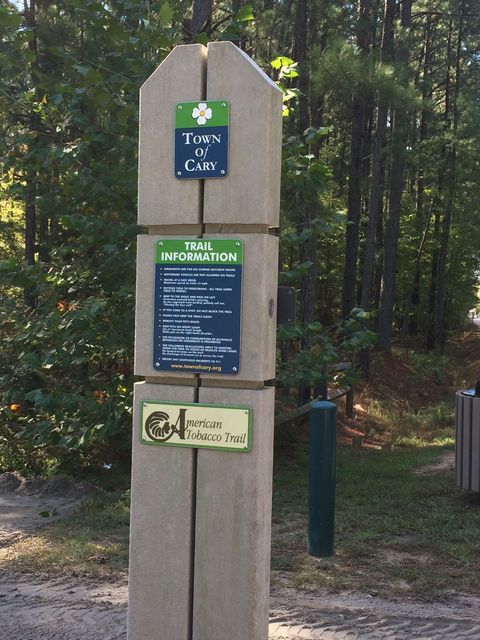 I bike the 2.5 miles from my house to get to the trail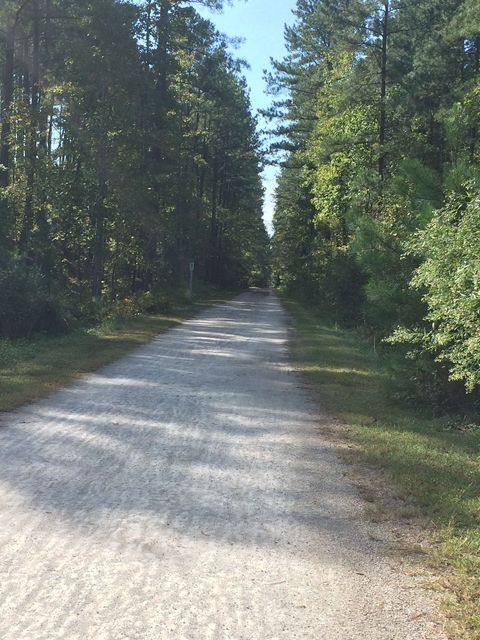 Beautiful trail, beautiful day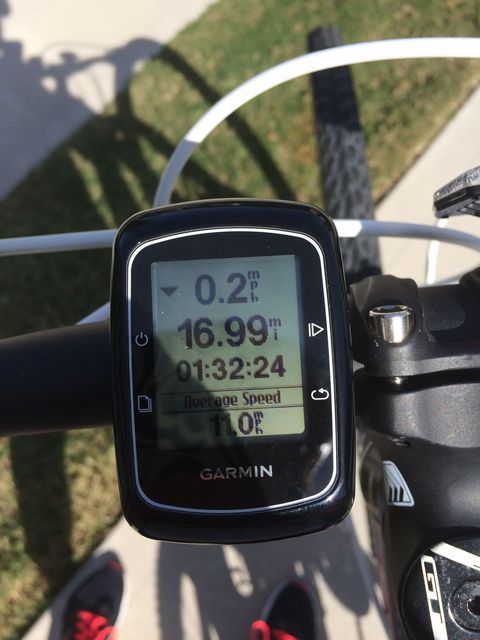 I'm super proud of my average speed! (11 mph if you can't tell)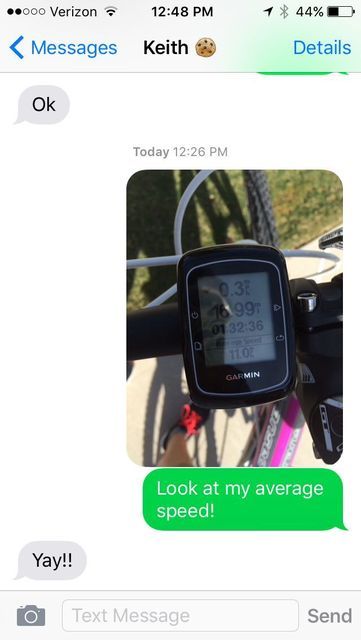 Gotta tell the husband about it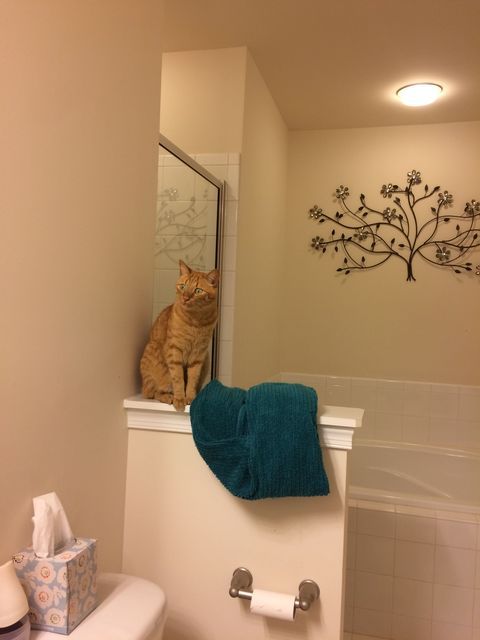 Remy always hangs out with me while I'm showering, the little weirdo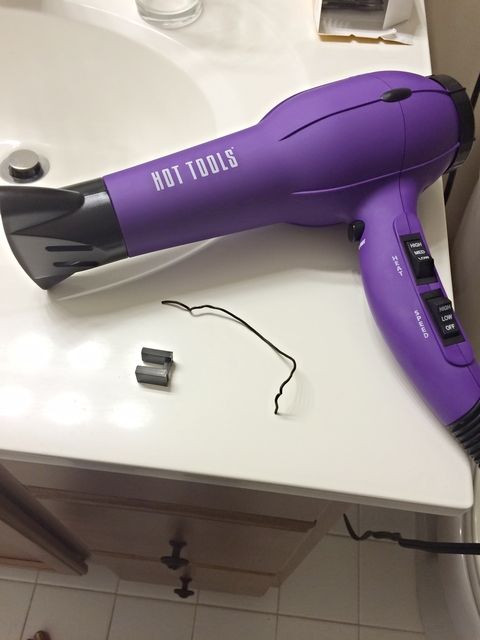 Do a lazy blow-dry with my pretty new purple hair dryer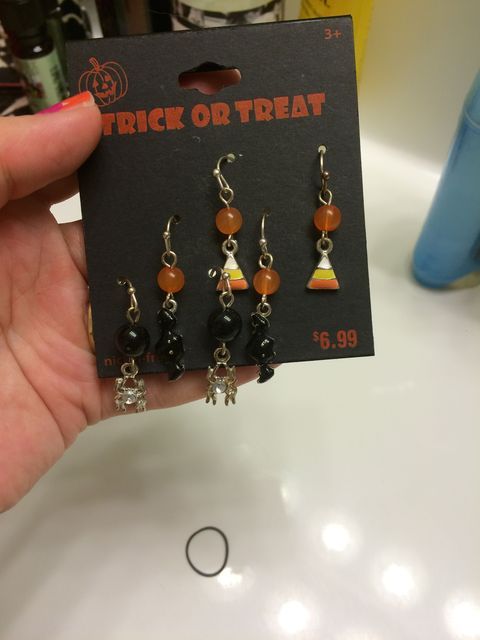 October means Halloween earrings!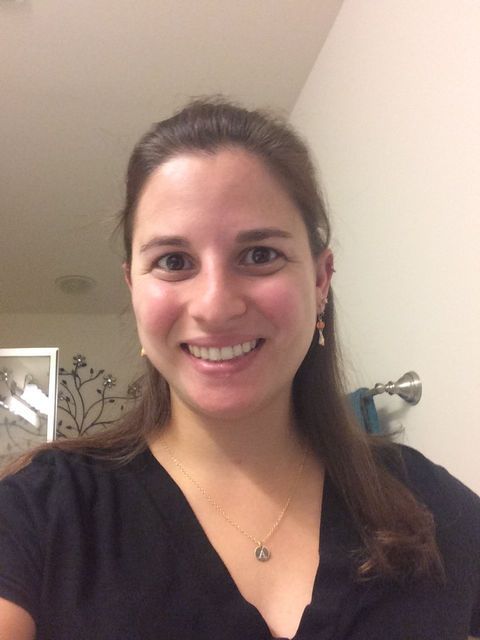 All done!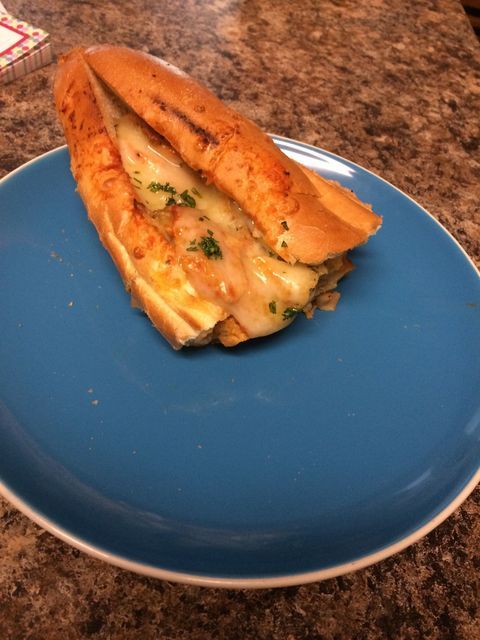 I'm now starving, so it's lunchtime. I met husband for lunch yesterday and got this eggplant parm sub that was delicious but HUGE. This is the remaining half.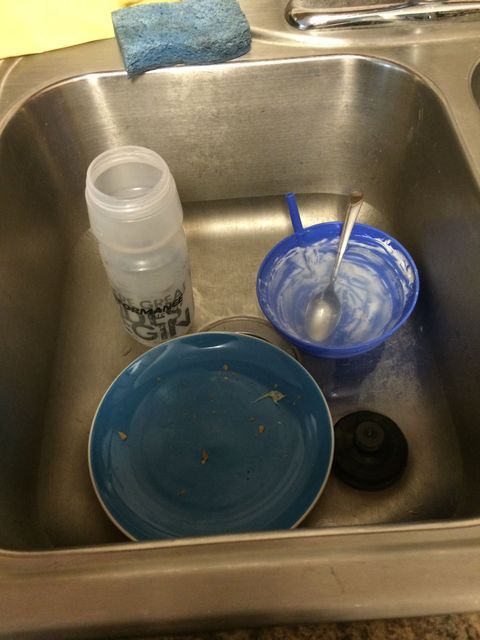 Wash the dishes I've created between breakfast and lunch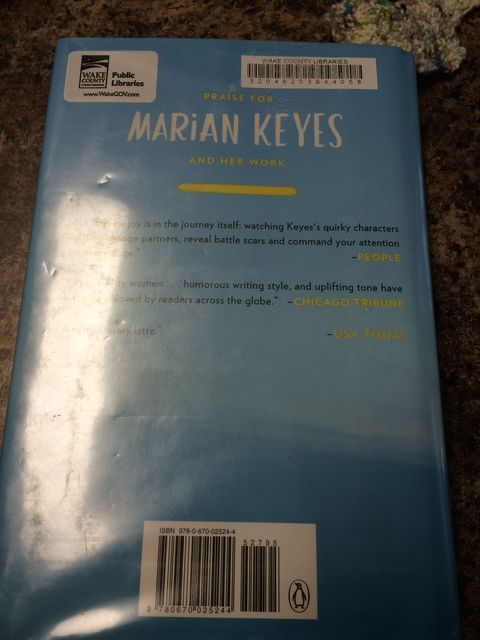 Finish my book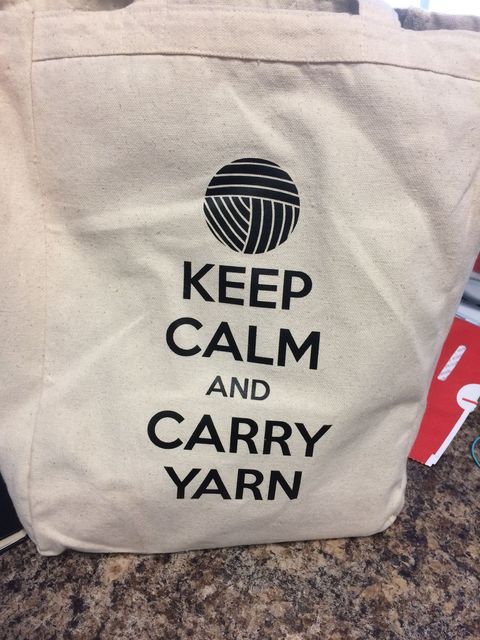 Stick my laptop in this awesome tote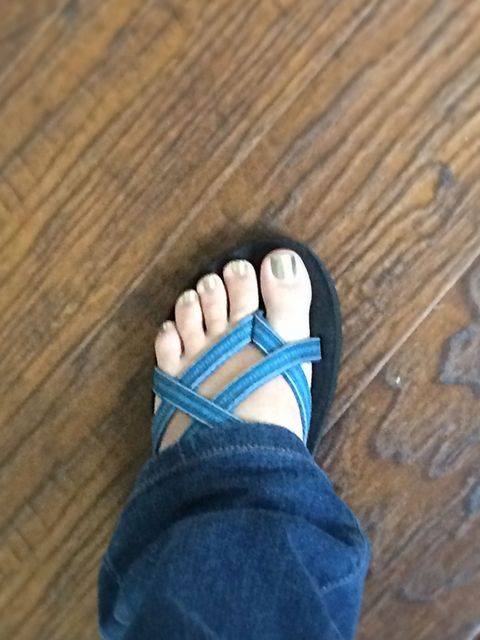 I kinda wish it was boots weather, but I know I'll be missing flip flop weather in a few weeks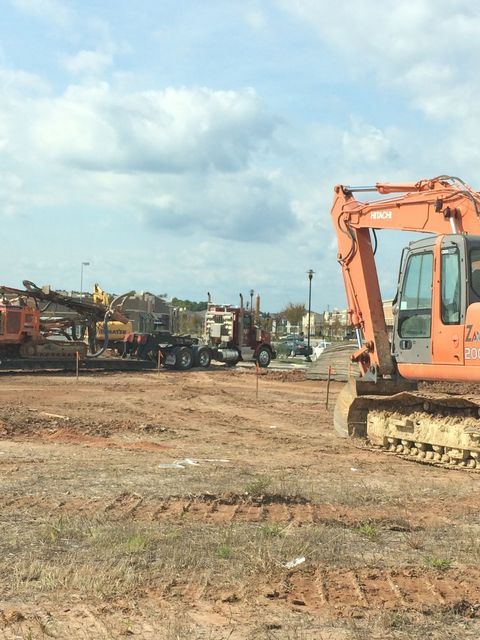 Construction everywhere in my area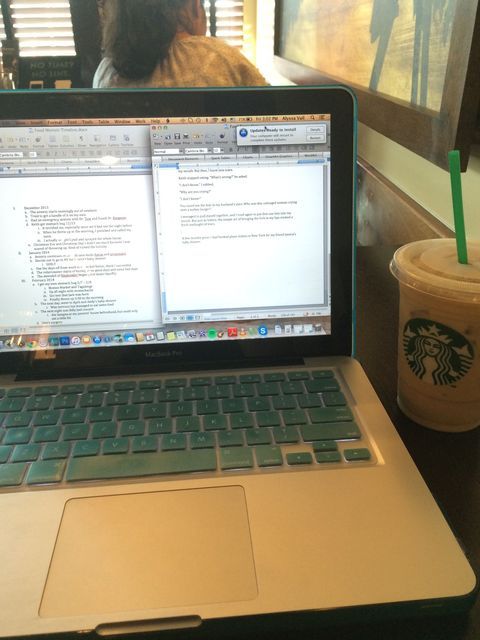 Chai and writing at Starbucks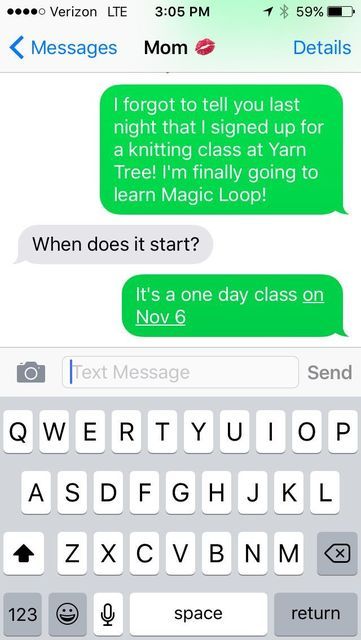 Texting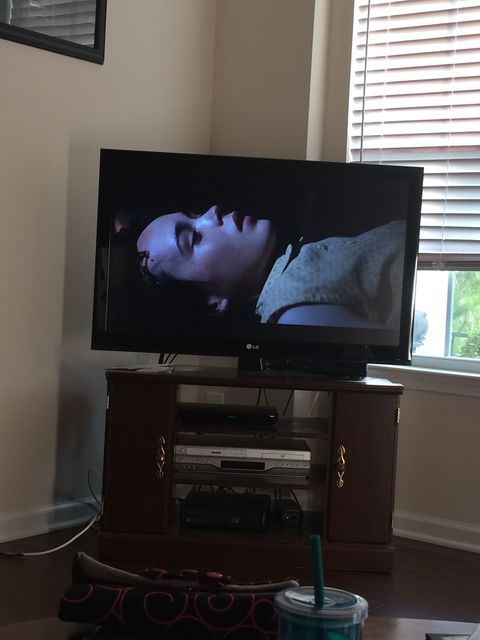 Back at home, I start a movie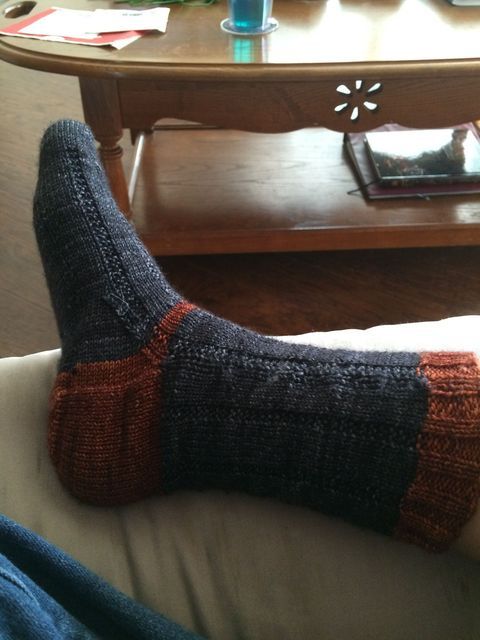 I finish knitting a sock, although taking this picture made me realize that I didn't do it the way I wanted, so I unraveled the toe.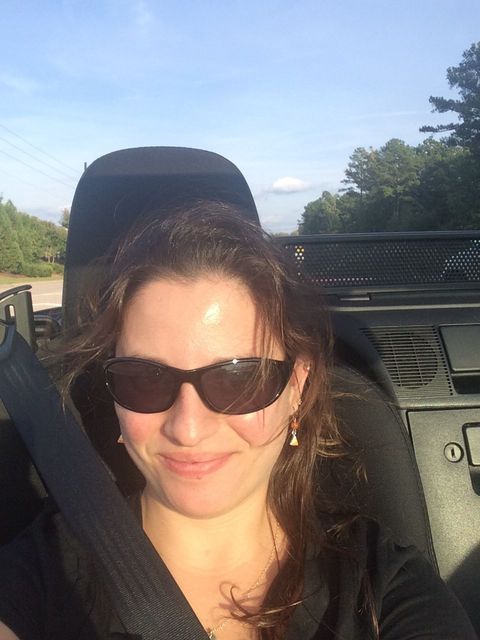 Keith comes home, and it's a top down kind of evening heading to dinner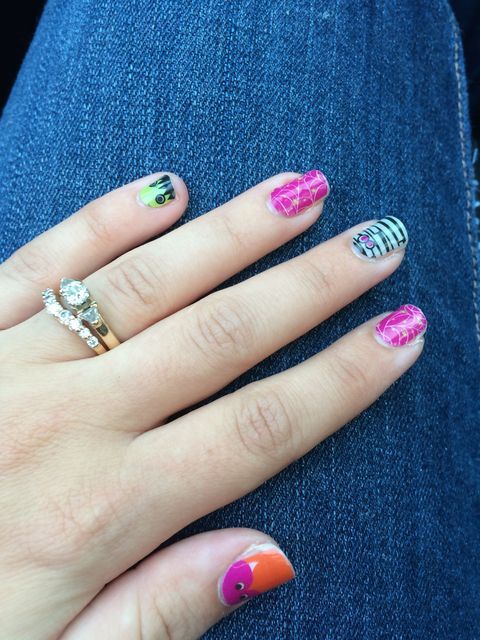 My Halloween nails look great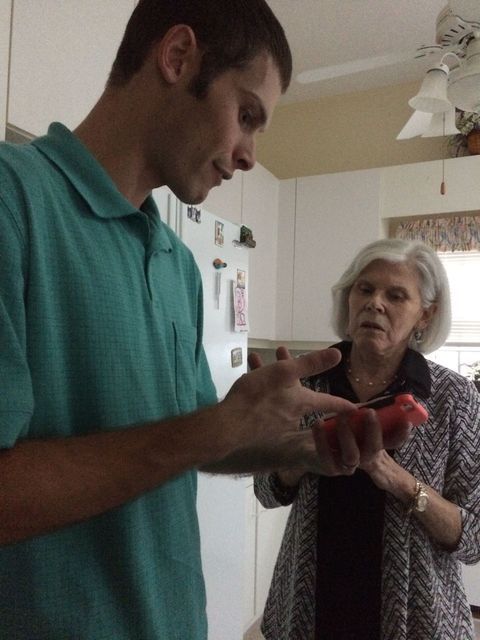 It's a rare event to go to Omi's house without having to fix her technology. Although to her credit, she does quite well considering she's 88.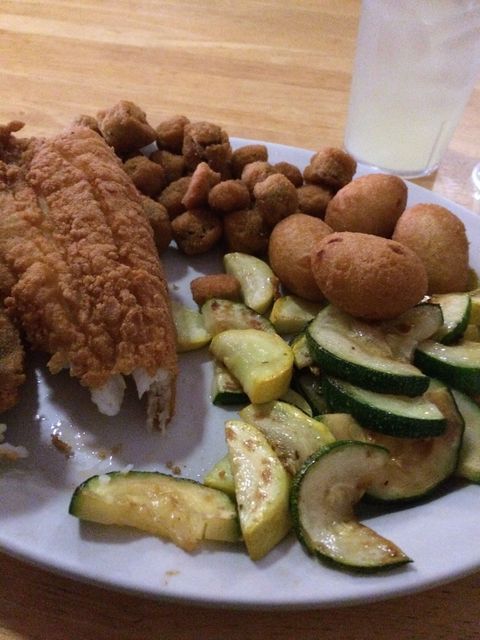 Behold: a stereotypical Southern dinner. Well, minus the actual vegetables. But it made me feel better. SO MUCH FOOD. There were two pieces of fish on there.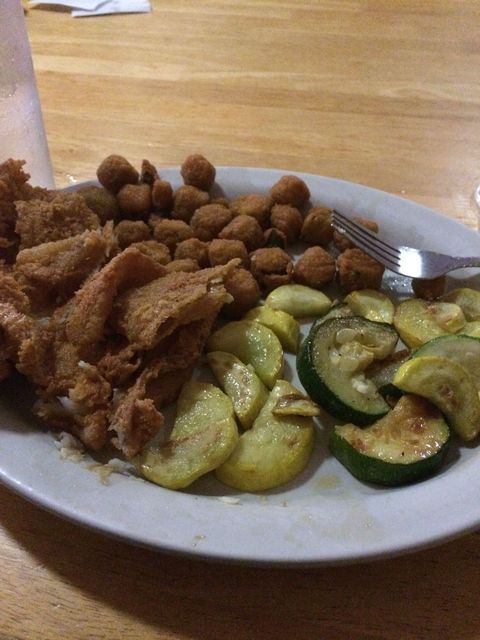 How much food was left when I was done. The waitress asked me if I didn't like my food. I was like, Lady, did you see how much food was on that plate?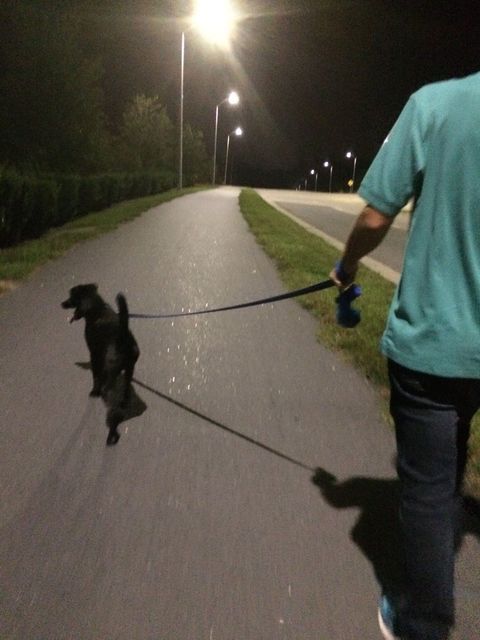 Back at home, we take the dog for a walk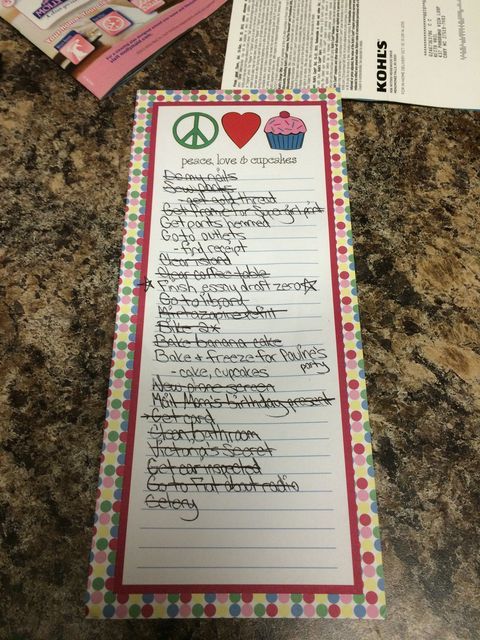 I'm very proud of all the things I managed to cross off this list over the course of the week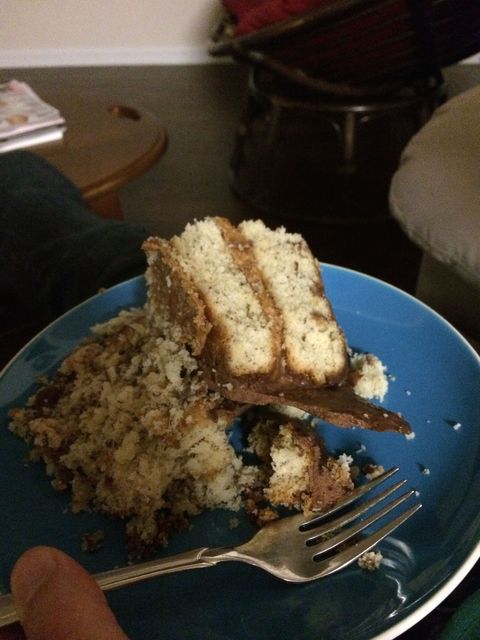 Husband eats the last piece of a banana peanut butter chocolate cake I made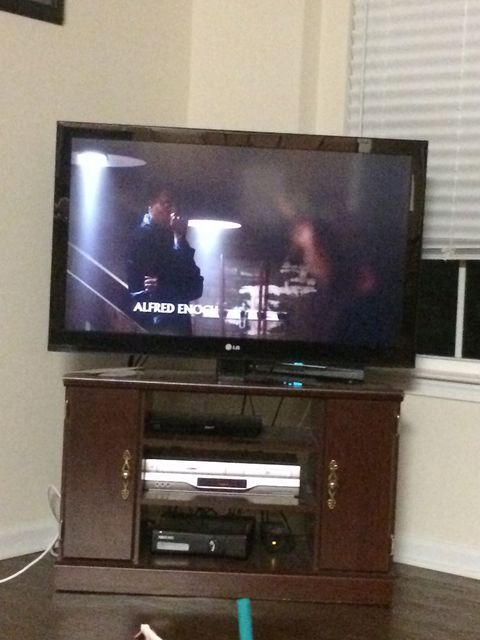 More DVR catchup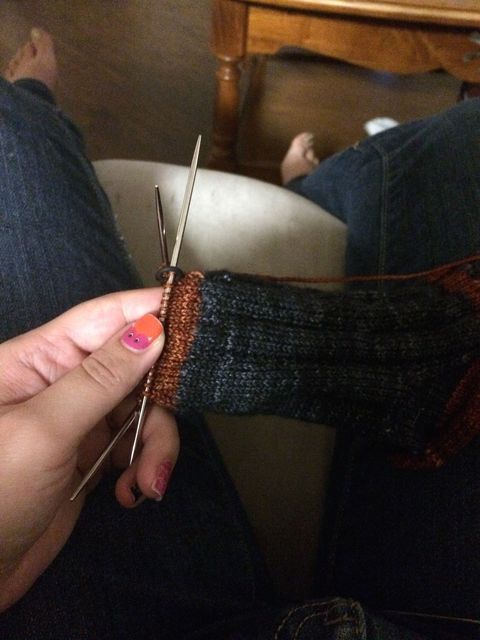 Reknit the sock toe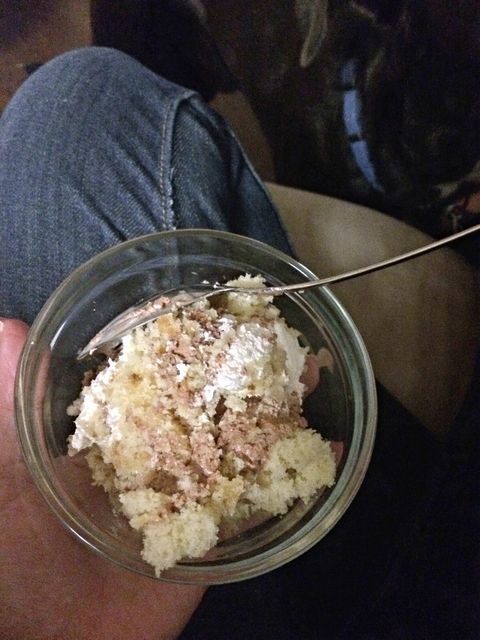 Take a dessert break for trifle (the result of cupcakes that came out wrong)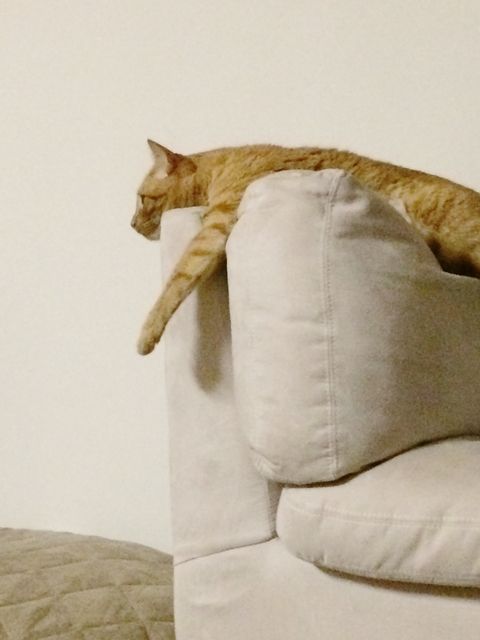 Sorry for including another cat pic. Wait, no I'm not.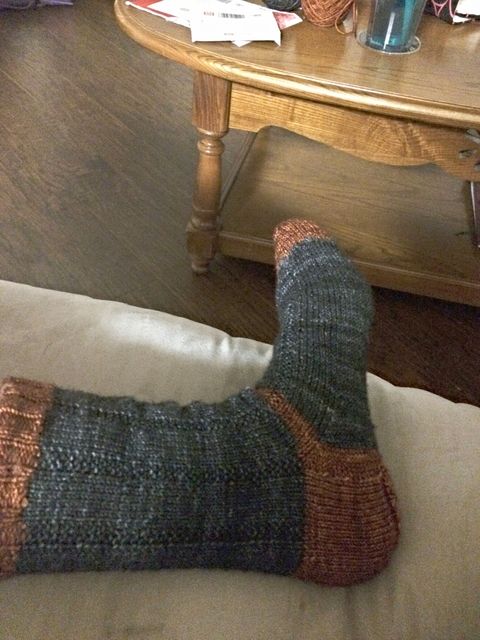 Sock is done for real this time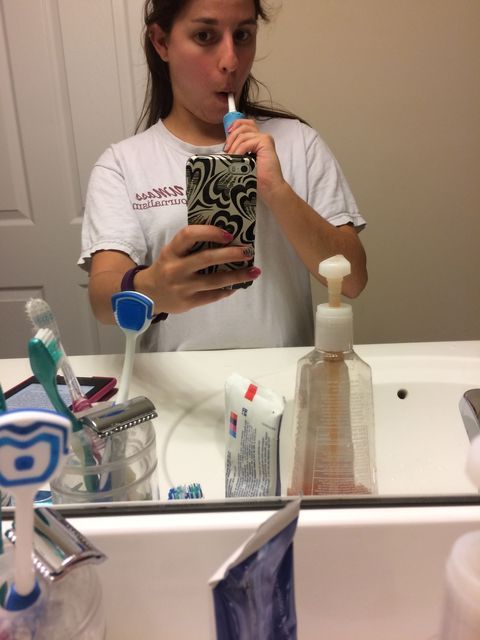 Teeth brushing pic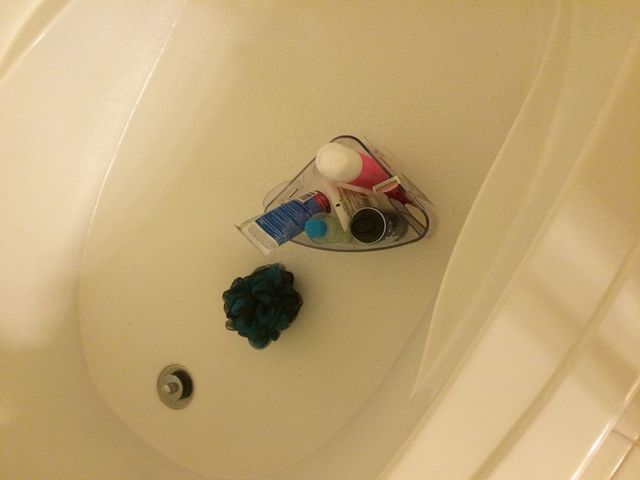 I discover the shower caddy sitting in the bathtub. Husband recently fixed it, since it was stuck to the wall crookedly, but apparently it became crooked again, so he's trying to fix it again. I suggested that perhaps we should just get a new one, but he insisted that he try to fix it again first. Such a man. (Spoiler alert - we got a new one today.)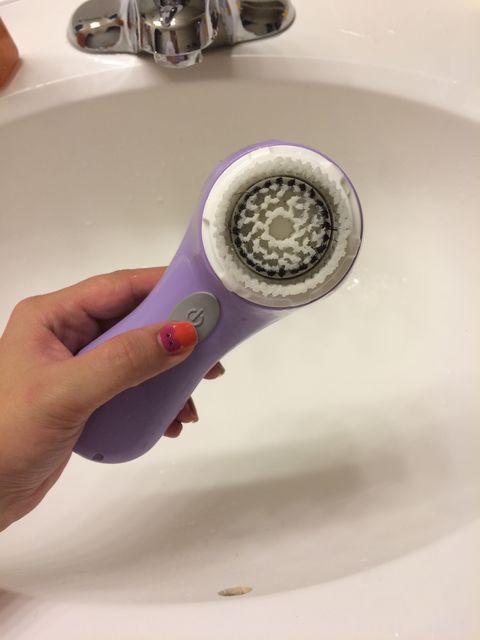 Wash my face. I really love this thing. It has definitely lessened the number of pimples I get.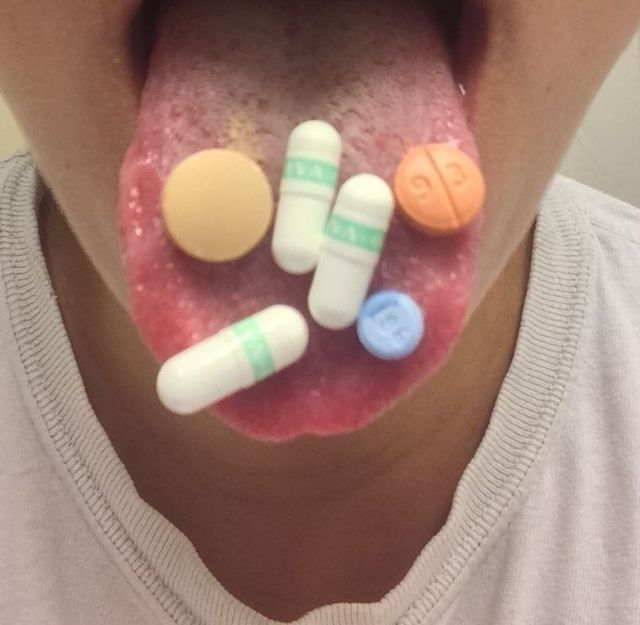 Meds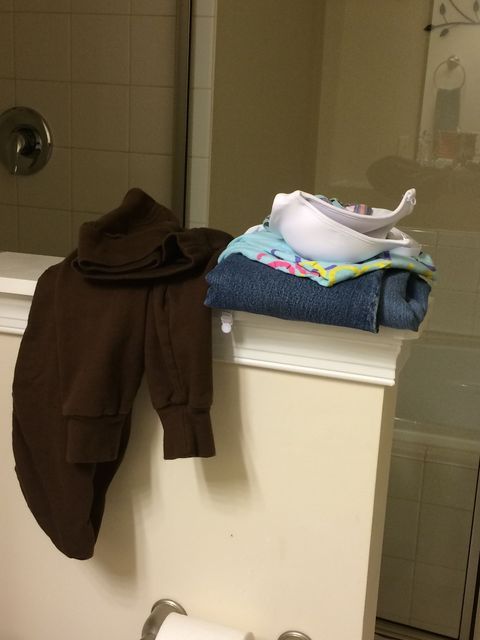 I put out clothes for the "morning" since I'll be waking up at 4:30 and I don't want to fish for what to wear in the dark.

Good night!